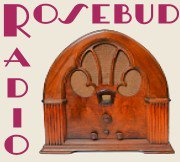 Paul Cardin is the CFO of Wheat Communications, LLC. Mr. Cardin practiced public accounting for almost 30 years. It is this experience in consulting with small business that will give Wheat Communications better insight in developing an Internet strategy for your business. With years of experience in computers and the Internet community, he knows those types of elements to make a web site work and work HARD for you!
Paul is a "word smith"...so check out his Facebook page! He is also a visionary for business on the Internet. So, check out his latest and greatest project...this is VERY big: Rosebud Radio - a web-based radio station featuring

the old time radio shows! You can actually place ads in this venue - and listen to streaming OLD TIME RADIO - both on your computer and your cell phone. To learn more, go to www.RoseBudRadio.com.
Paul has other projects he's working on - content driven websites. Remember that on the Internet: CONTENT IS KING! Check his Facebook page regularly to find out what he is up to! He's the author of our Search Engine marketing website - which we have merged into this website.
He is also the author of a content driven, award-winning service website discussing and reviewing wheelchair accessibility in Oklahoma restaurants.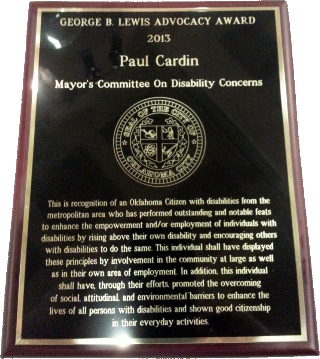 This website features the restaurant experience related to those in wheelchairs or with mobility issues...including the ever popular accessibility restroom reviews!! Businesses are able to place ads on this highly visible website. You can visit this website at www.WheelingAroundTown.com.
And, you can read about Paul's award on Paul's Facebook page: click here to read about Paul's Mayor's Committee of Disability Concerns Award.
Paul also started us on building apps for nonprofits! We integrated that into our many services and have since built apps for our clients for Google Play and the Apple app store.